Who We Are
We are one of the fastest growing QSR companies in Oklahoma. We are a Tulsa-based franchisee with  locations throughout Oklahoma. We also operate Quality Brand Management, a franchise specializing in Taco Bueno in Arkansas.
With more than 35 years of experience in the fast food industry, our management understands customer expectations and is dedicated to exceeding them. We're committed to providing a positive workplace for hardworking, motivated individuals with a desire to enhance the customer experience every day.
Rick Verity, Owner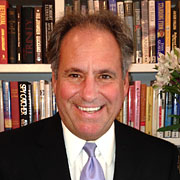 A graduate of the University of Southern New Hampshire, Rick Verity began his career with Burger King Corporation, a subsidiary of the Pillsbury Companies, in 1979. Verity immediately put his Bachelor of Science in Business Administration to work, holding a variety of management positions within the company through 1985. During his tenure, he also held board positions with many other organizations, including time as Vice Chairman of the Western New York Public Broadcasting Corporation, Chairman of Medaille College, and Chairman of the Clarkson Center.
Before moving to Oklahoma in 1998 to lead Pamax (Switchgrass Management), Verity was the Vice President/Region Director of Carrols Corporation, a Syracuse-based firm that owns and operates more than 250 Burger King Restaurants.
Throughout his career, Verity has received many accolades for his involvement with business and community activities. He was named a Buffalo Ambassador, was in the Business First Inaugural 40 Under 40, and was awarded both the American Lung Association's Crystal Award and the Leukemia Society of Western New York's Volunteer of the Year Award. He is a member of the Oklahoma Restaurant Association and is active in the Broken Arrow rotary club.